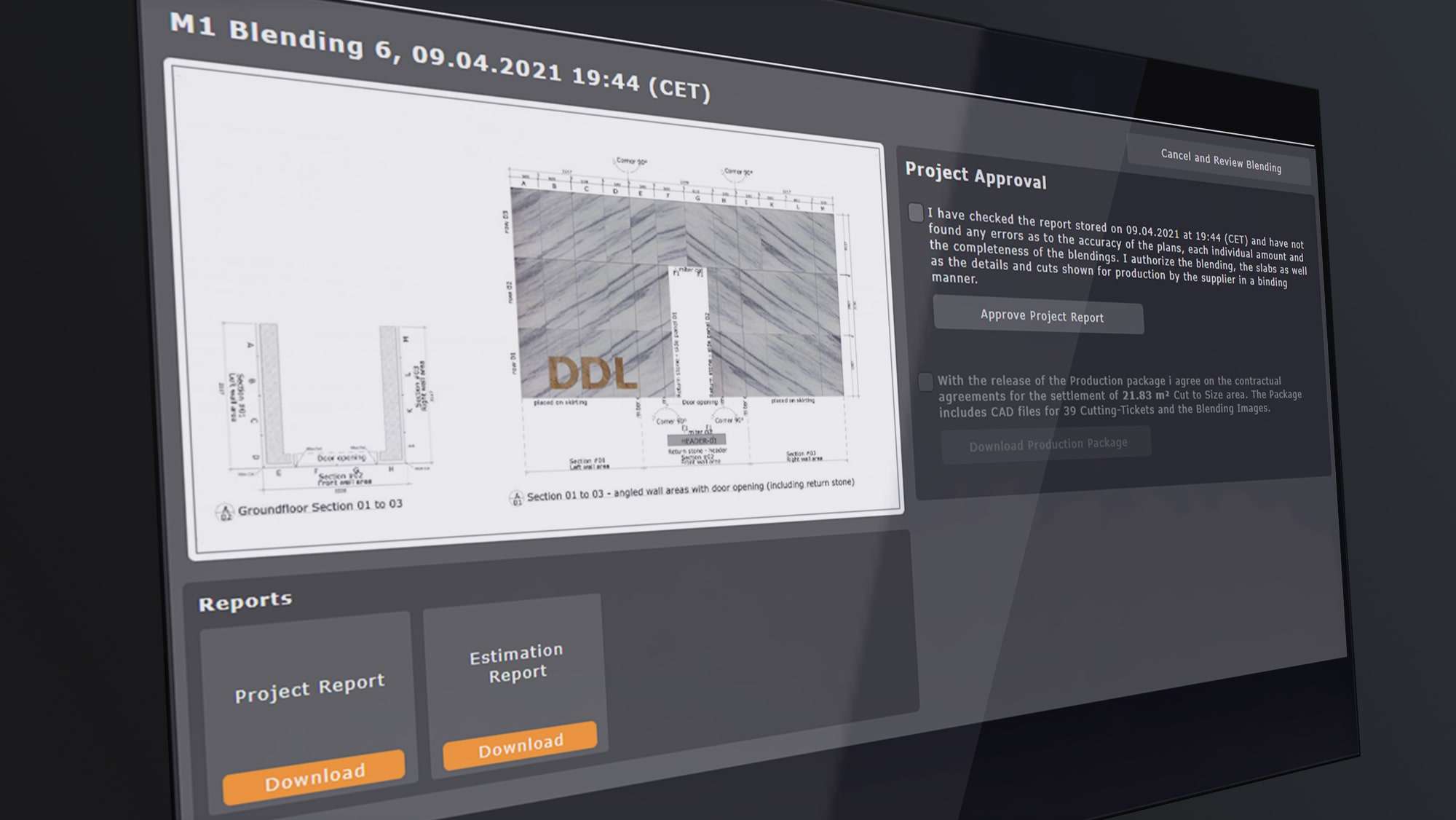 At DDL, we offer architects and interior designers the unique opportunity to plan natural stone very efficiently. Even very complex and large projects can be achieved via our cloud-based web application. We have more than 11,000 slabs in the database, ready to use in projects.
DDL is a cloud-based and mobile application for architects, interior designers and stonemasons. It enables a design-oriented, digital layout of real existing natural stone slabs before the costly and irreversible cutting of the material. DDL allows planners and designers to maintain full control over the material selection, cutting, and installation of natural stones on floors, walls or facades.
Planning stone digitally offers a number of advantages: it is more precise than traditional methods, it is easier to use, and it offers a more sustainable way to use natural resources.
If you're attending Marmomac, be sure to check out our presentation at Hall 6 Booth E2!
More from the Inspiration Hub