If you're in the stone industry, then you know how important it is to have the right software and tools. With so many options out there, it can be hard to know where to start. That's why we've put together this list of the best stone industry software and tools, including countertop fabricator software, slab inventory software, and stone slab layout software for suppliers and fabricators.
From accounting to design, we've got you covered:
Management and Stone Layout Software
DDL Stone Planning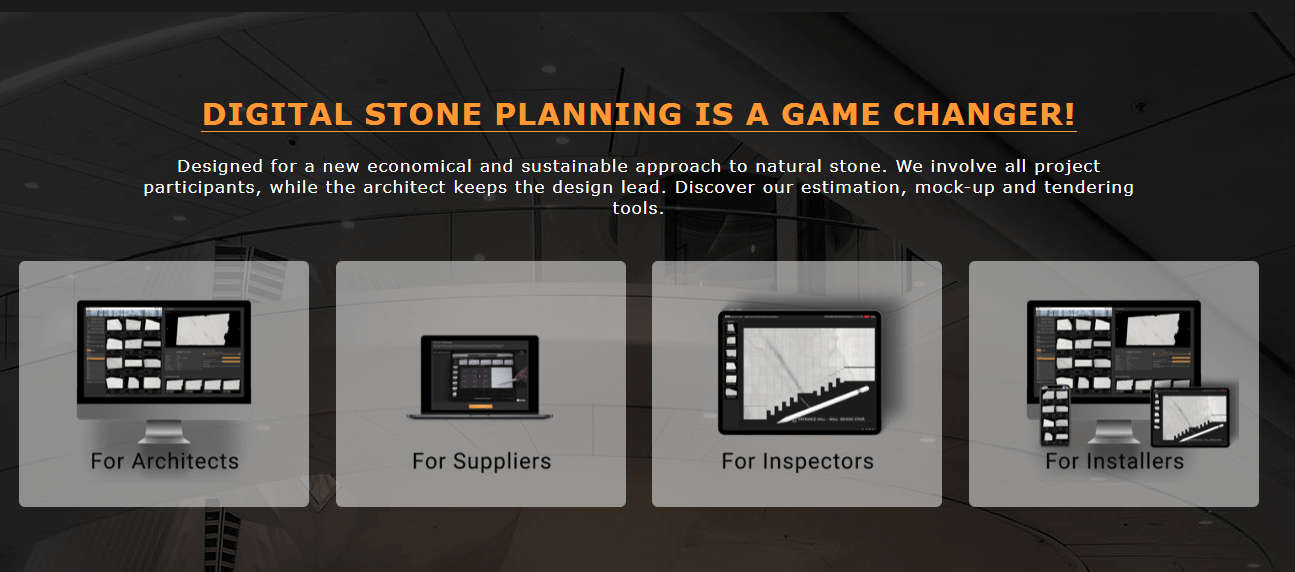 DDL is a software for stone suppliers, planners and architects. The core feature is dry laying stone digitally and collaborating between project managers in an BIM-ready environment. Saving up to 20% on production cost through process optimizations and digital cutting tickets. The web-based software includes warehouse management with live inventory, project and customer management as well as an easy-to-use offer interface. Moreover, with this service you can synchronize your inventory with your website to make it accessible to customers and increase your sales.
Moraware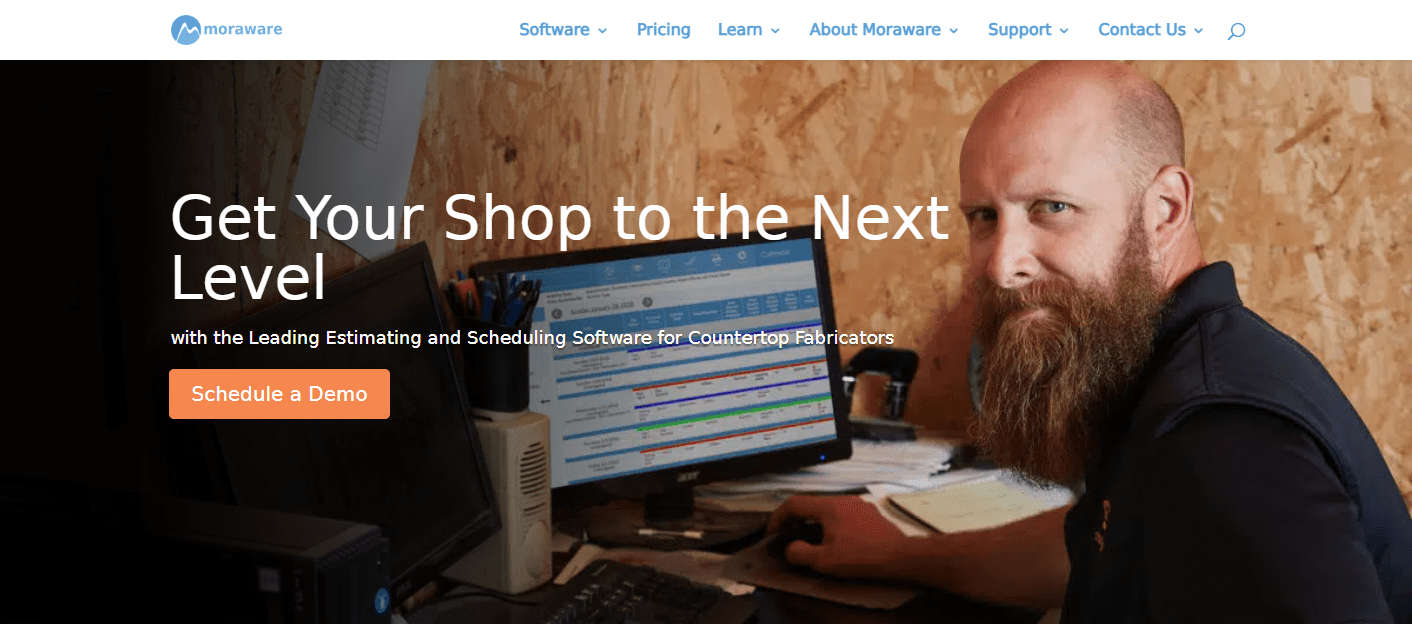 Moraware is one of the leading provider of software for countertop fabricators. Their software includes estimating and scheduling software, as well as job management software. Their software is designed to help fabricators become more efficient, accurate, and professional. Moraware has been in business since 2002 and their software has helped thousands of fabricators streamline their processes.
Quote Countertops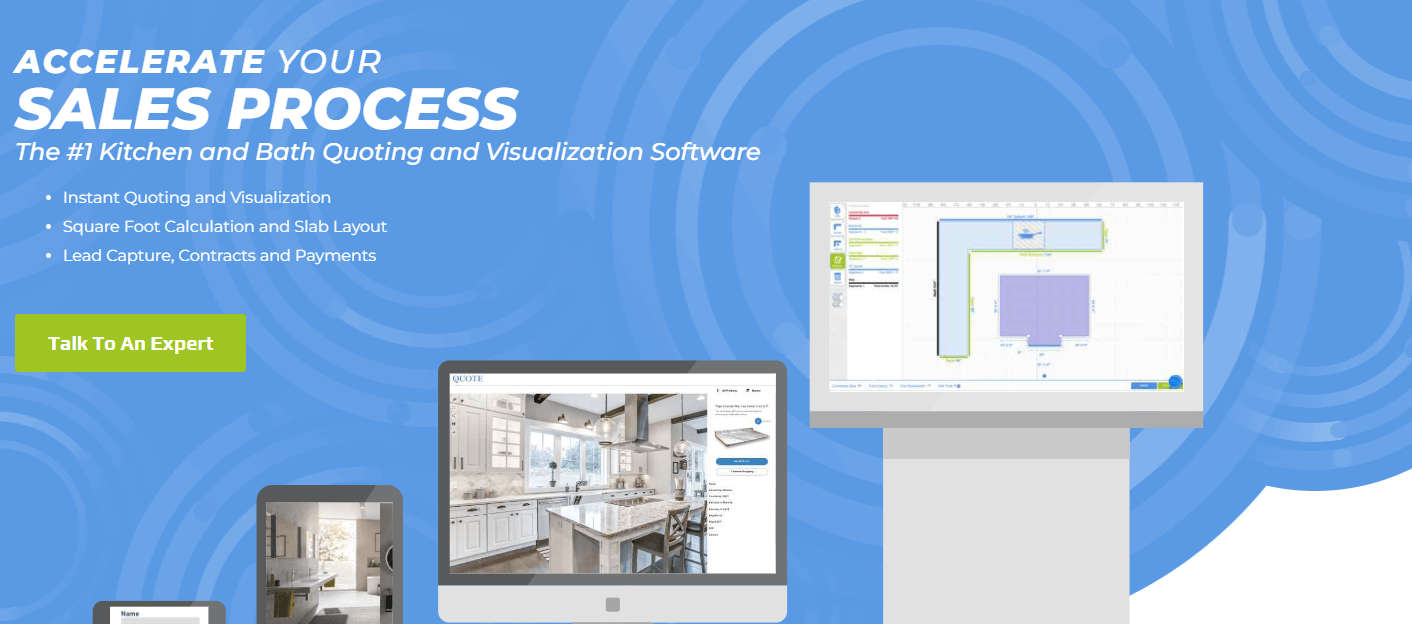 Quote Countertops is a software company that provides a quoting and visualization tool for kitchen and bathroom countertops. The software is easy to use and offers a square footage calculator, slab layout, lead capture, and contract management. The company has partnered with many of the nation's leading fabricators to create solutions for the challenges of the countertop industry. Quote Countertops' technology has been validated through multiple test markets including the licensing of the software to over one-hundred fabricators, successful Google Ad campaigns employing the quoting software, the management of corporate countertop programs and the expanding use of the technology through the virtual kiosk program.
Easy Stone Shop Countertop Estimator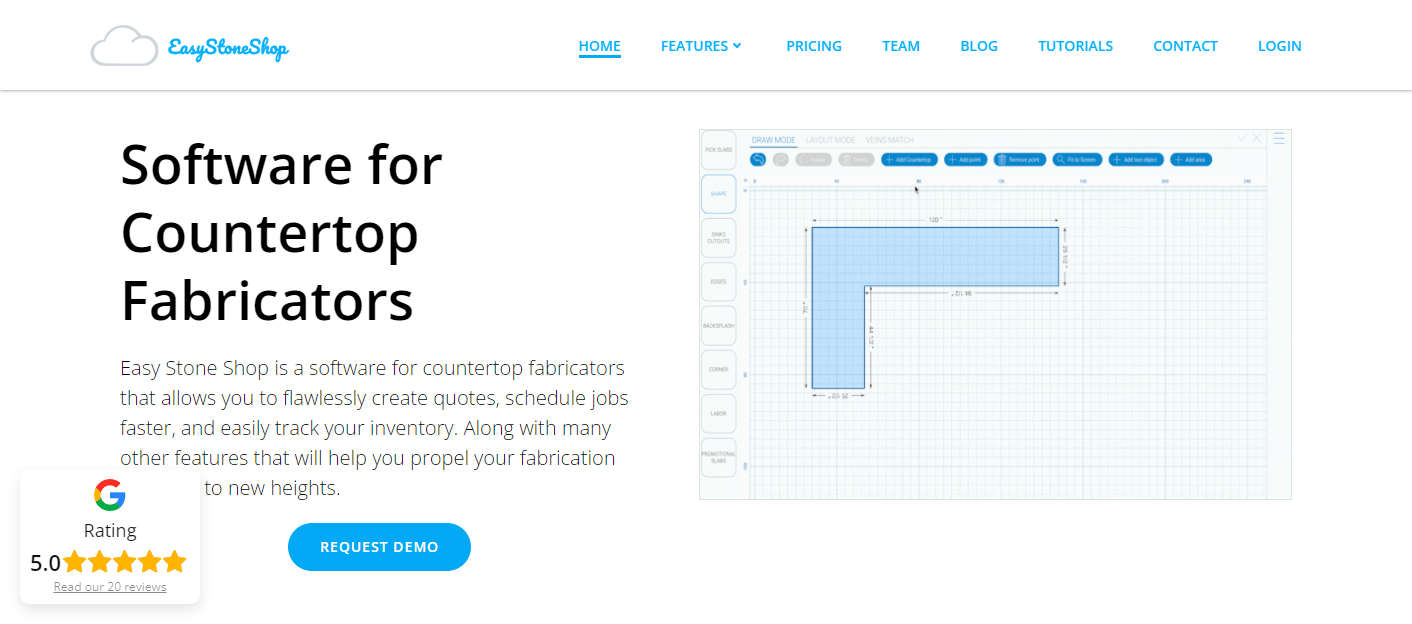 With the Countertop Estimator Software, you can easily draw countertops, make layouts for slabs, and create printable quote documents with drawings to send your customers faster than ever before. The easy-to-use software makes countertop fabrication fast and simple. Thanks to saved countertop templates, there is no need to draw everything manually. Simply select the countertop that you like and adjust the dimensions.
The software also includes a quote per area tool, so you can easily make a quote for multiple areas, and a Job Scheduling feature to help you create, edit, and print documents with countertop estimator software, and check shop load and evenly balance your job distribution.
Horustone 3D Software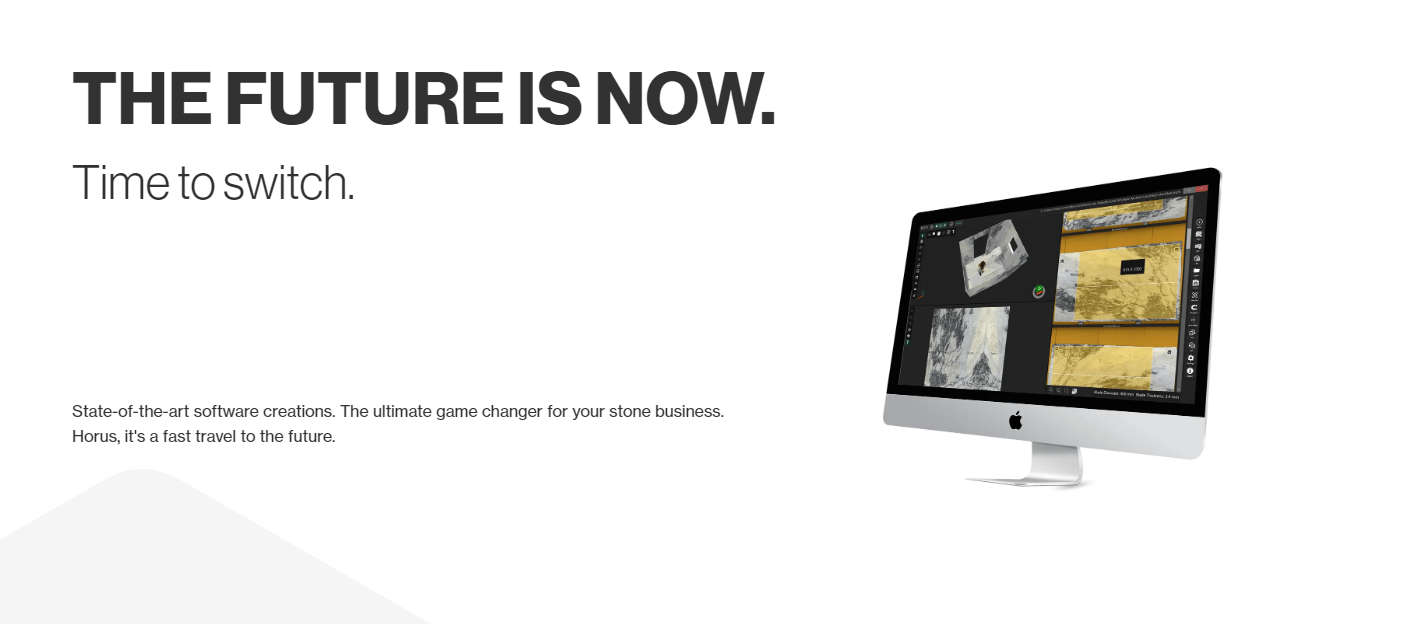 Horus is a software company that specializes in creating state-of-the-art software for the stone industry. Their flagship product is called Match, which is a 3D software that enables users to template, place, and present their works in 3D environments. Other products include Capture, which is a software to automatically adjust and scale photos, and EasyQuote, which is a quote software that combines easy drawing, nesting, and cost control.
Slabcloud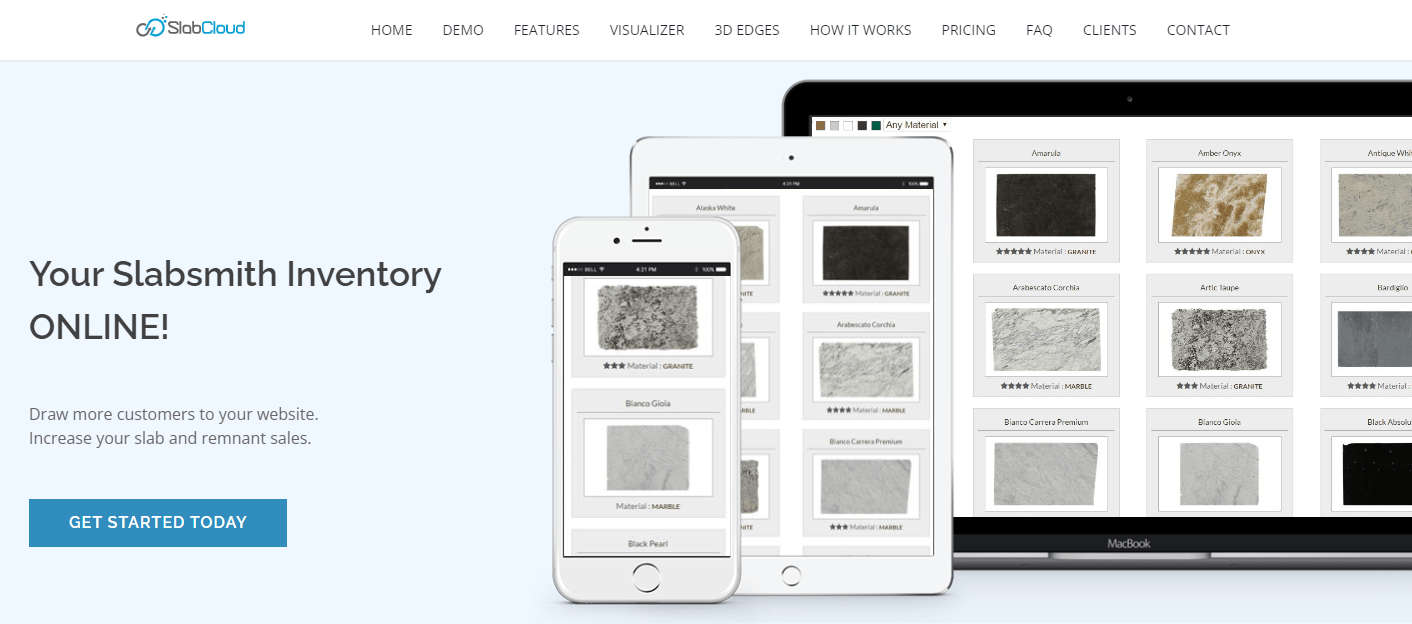 Slabcloud is a service that allows you to integrate your Slabsmith inventory with your website, making it more accessible to customers and increasing your sales. The service is fully responsive, meaning it works on all devices, and is fully automated, so there is no need to update or upload images manually. It also offers a 3D Visualizer, which allows customers to see how different stone colors will look with different edge profiles, and a PDF export for email or print.
ERP Software
StoneGrid StoneApp ERP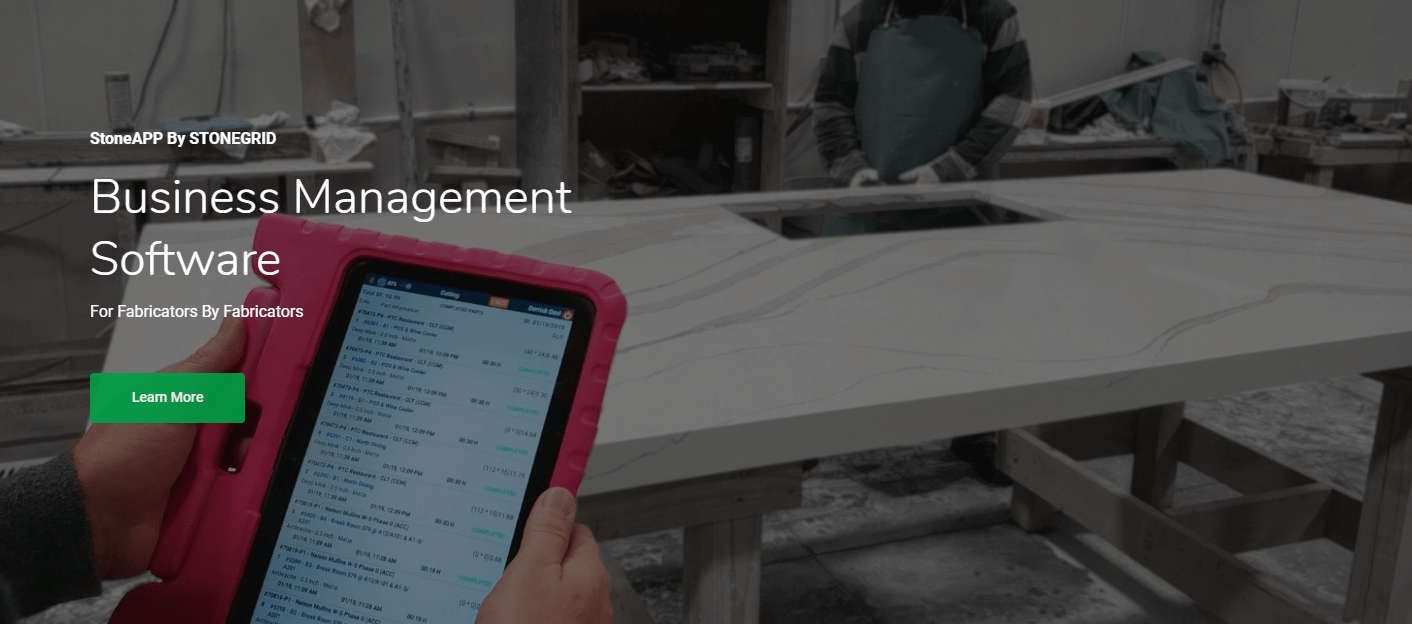 StoneApp by StoneGrid is a business management software for fabricators that provides a CRM, quoting, project management, scheduling, purchase management, inventory management, and accounting all in one place. It is a cloud-based software that is mobile-ready, fast, and simple to use. StoneApp integrates with Quickbooks, Gmail, Slabsmith, and Home Depot.
Stone Profit Systems ERP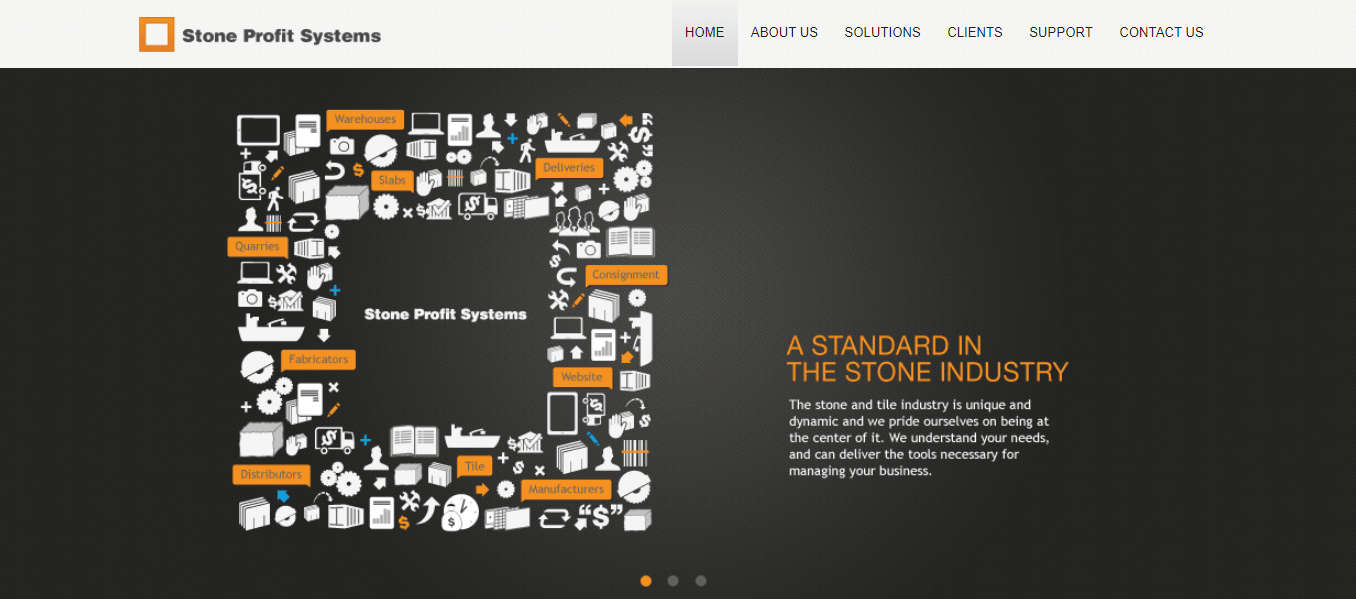 Stone Profit Systems provides ERP software designed for companies in the stone industry. The software includes tools for inventory management, estimates/sales, job costing, accounting, scheduling, CRM, and reports & analysis. Stone Profits eliminates double-entry and expedites processes. The software is web-based and can be tailored to meet the needs of distributors, fabricators, and manufacturers.
VISCO ERP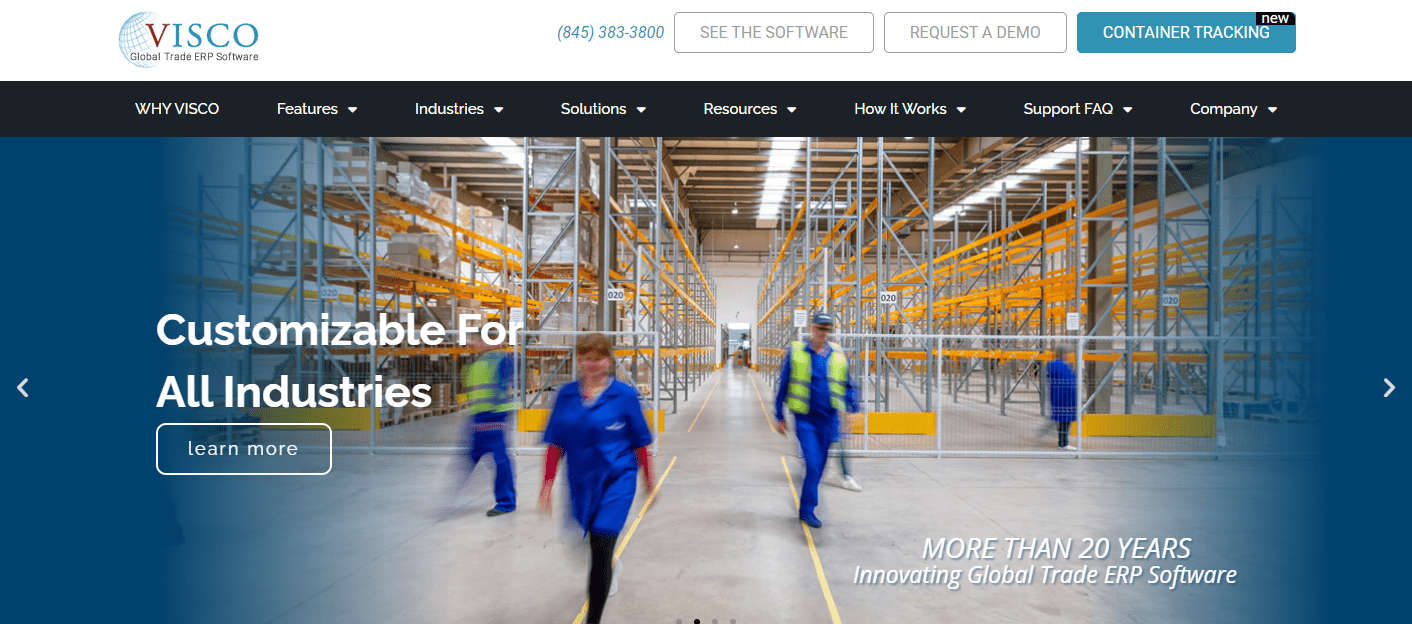 The VISCO software is designed specifically for small to mid-sized importers and global trading companies in the stone and tile industry, with unique needs that are met with VISCO. These include the ability to purchase and sell in slabs but price per square foot, the ability to see true cost per slab and true profit per slab, and the ability to allocate slabs to a specific fabricator or homeowner. It integrates with QuickBooks, automates container tracking, calculates landed costs, forecasts inventory needs, and is accessible via a mobile app.
eStone ERP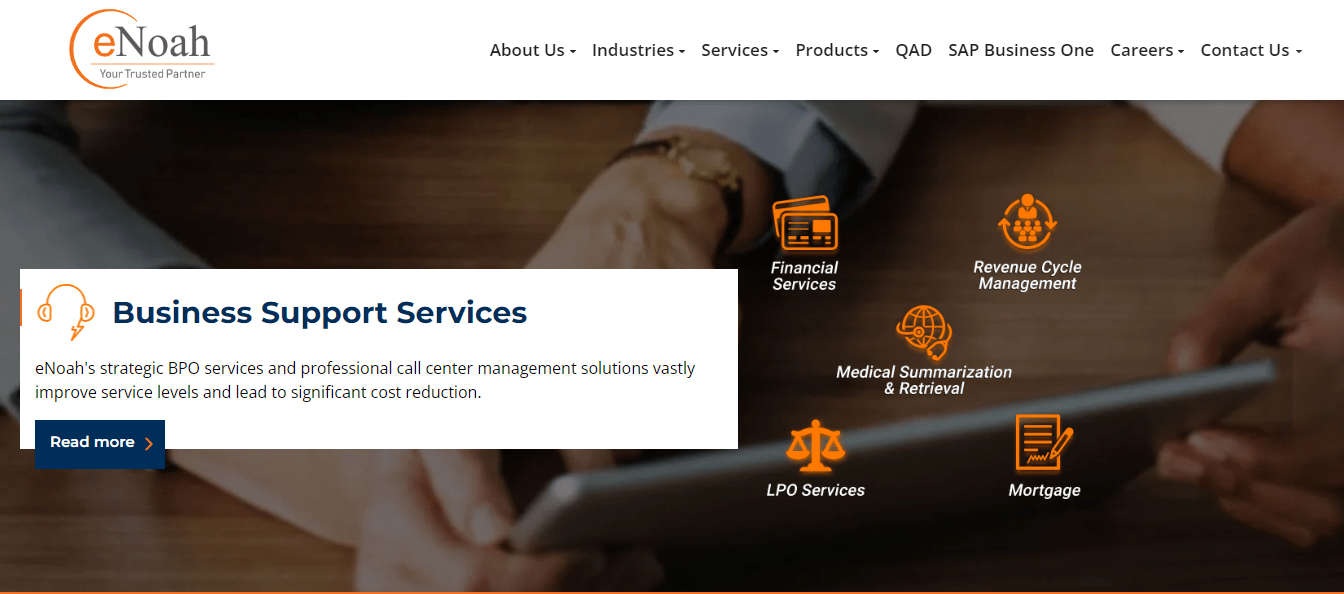 eStone is an ERP solution for the stone industry that covers the entire business cycle from sales order to dispatch. It features 'eStone Analytics', a mobile compatible dashboard that displays real-time order, purchase, and inventory status. The ultimate aim of ERP is to simplify your business by lowering cost, optimizing resources, and increasing profitability.
Slab Scanner and Photo Systems
Slabsmith Slab Maker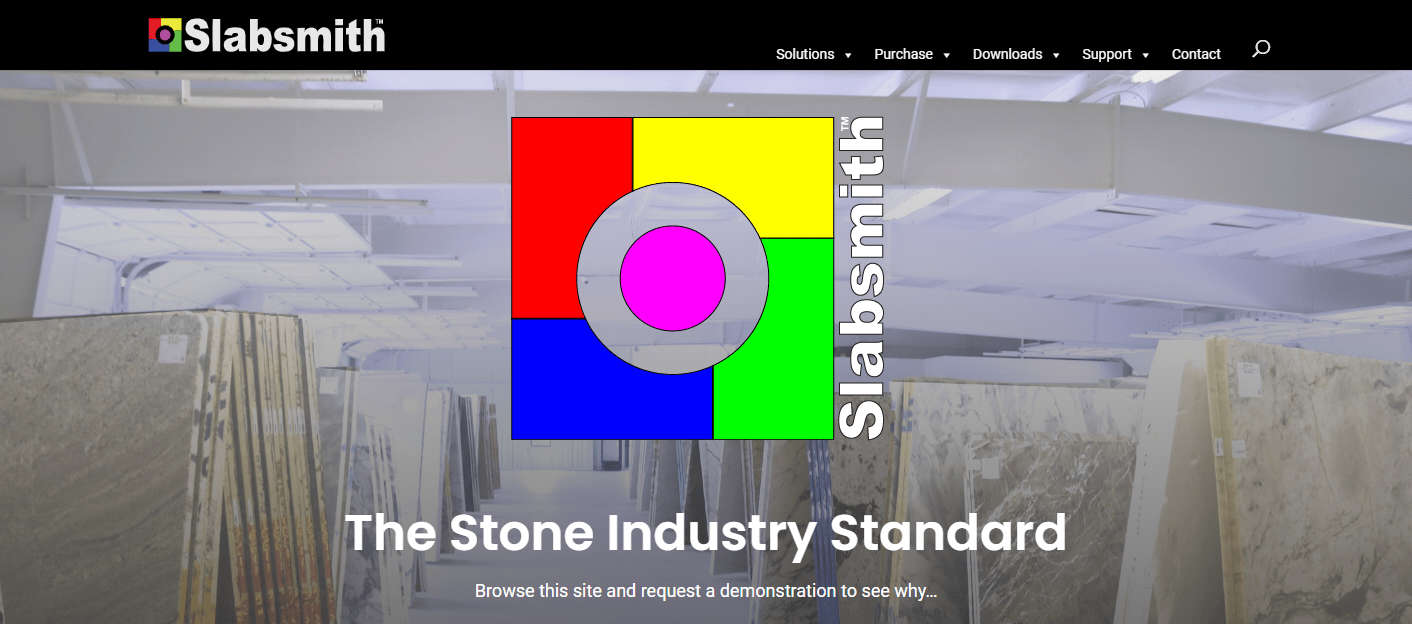 Slabsmith is a digital imaging software that creates digitized slabs that are accurate and detailed through proprietary calibration techniques. The digital slabs are true to life in both color and dimension and contain all the relevant properties of the original slab. The digital slabs are inventoried and are used to create 3D visual layouts for customers.
Park Industries Side-Shot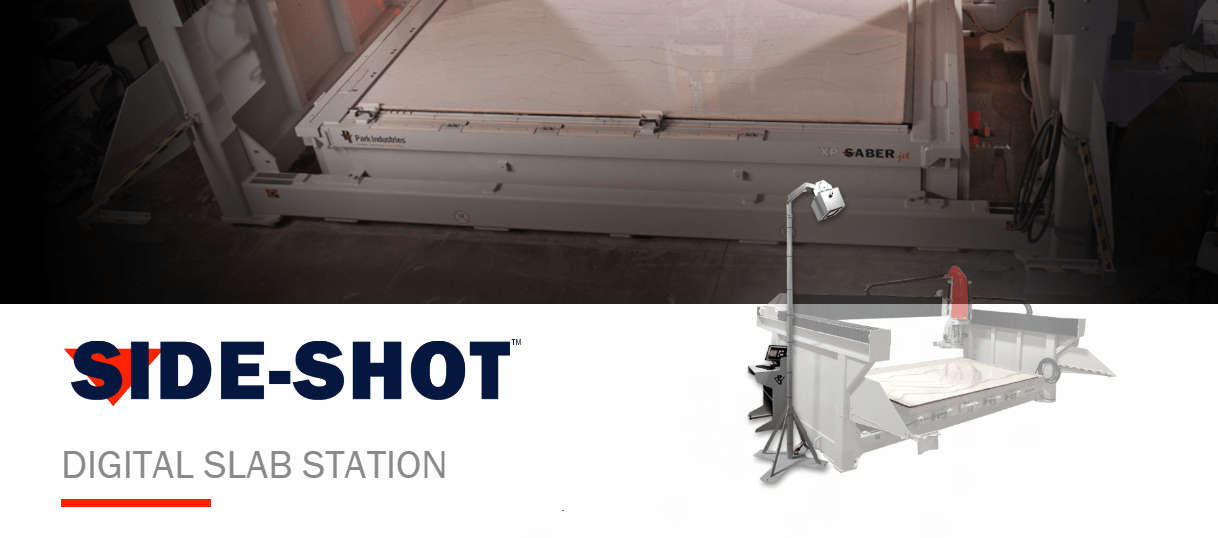 The Side-Shot from Park Industries provides the ability to capture slab images directly at the machine, requiring very little floor space. The Side-Shot includes Slabsmith™ Lite software for vein matching and 3D rendering and offers a cost-effective entry into accurate digital slab design.
www.parkindustries.com/sideshot
Iride Slab Photo System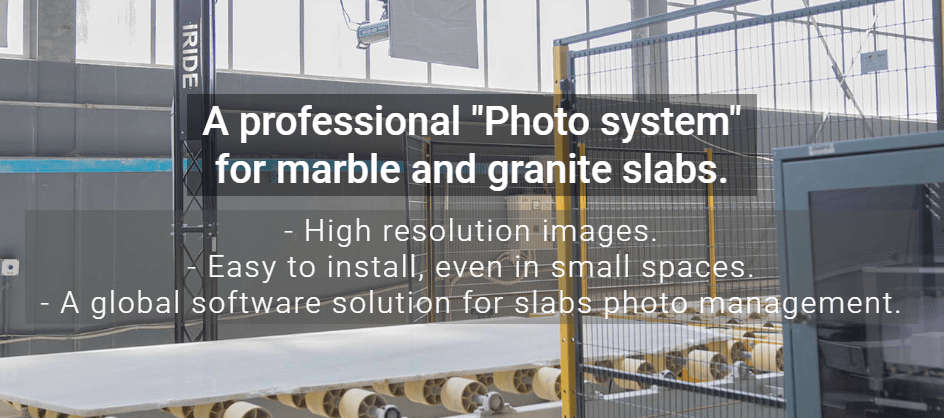 The "Photo system" for marble and granite slabs has many benefits including high resolution images, easy installation, and a global software solution for slab photo management. This photo system is fully calibrated to take the best possible pictures of marble and granite slabs without reflections. Additionally, it can be installed quickly and easily, even in small spaces. The photo system includes a workstation PC and a light "tower" to capture high quality pictures of each marble and granite slab. The software is proprietary and allows for easy management of different kinds of materials, customized slabs ranges, and multi-company management for third party processing.
Mapascan by Mapastone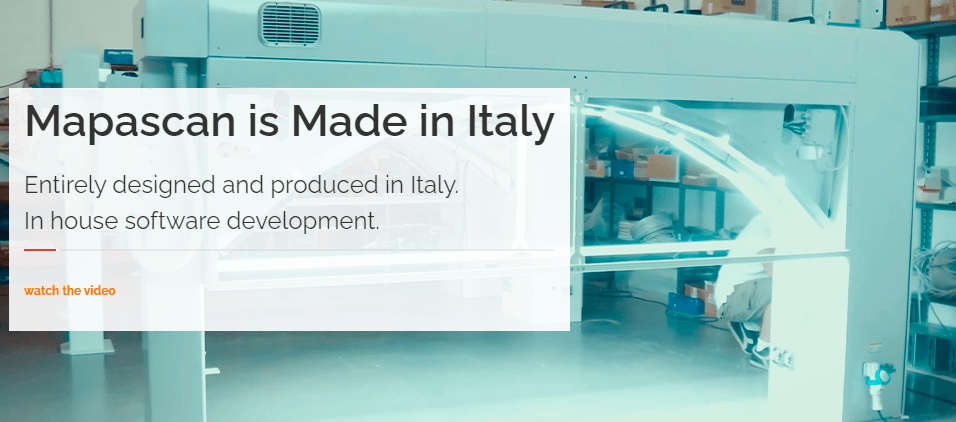 Mapascan one of the first and most powerful solution ready to scan stone slabs automatically from the production line. The system allows you to develop an accurate electronic slab inventory, perfectly integrated with web applications or any existing inventory software, using high definition and high resolution photos. Mapascan, adopted by small and large stone companies, is utilized by the operator or fully automated through barcode or RFID systems.
3D Imaging and Tools
Zares II | 3D Optical CNC Measuring System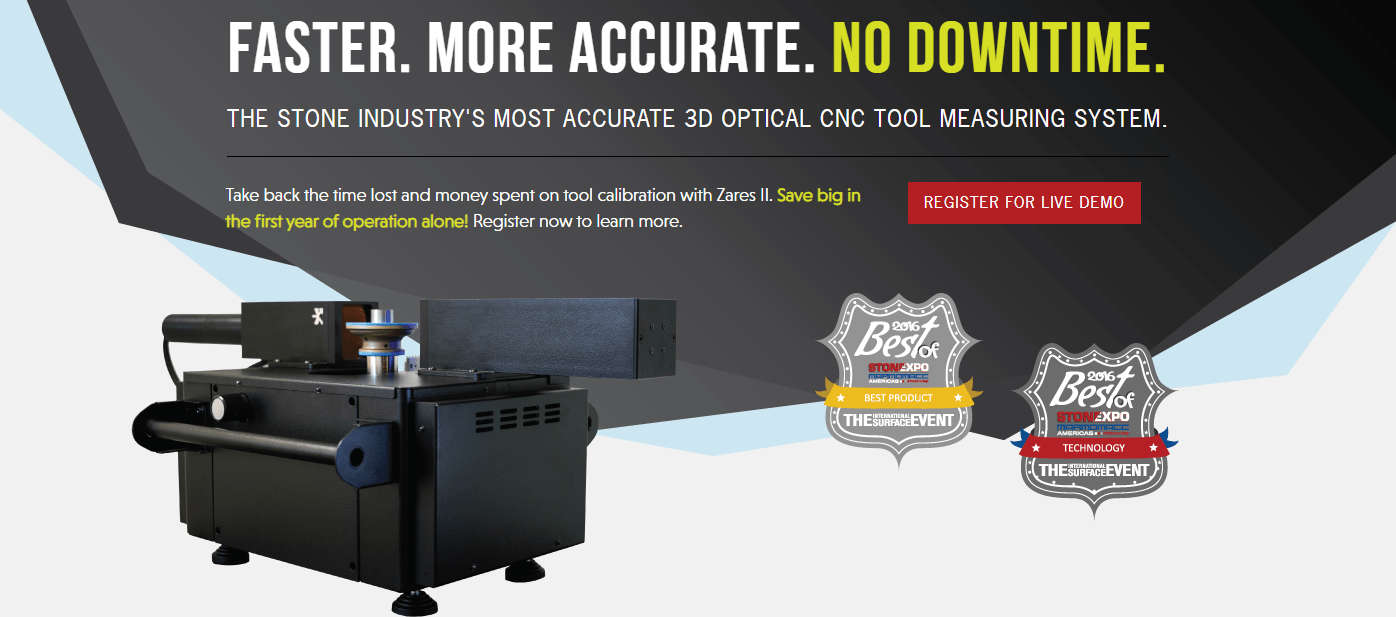 The Zares II is a 3D optical CNC measuring system that is faster, more accurate, and has no downtime. The machine is 100% offline and has software that is easy to use with a tool library, color coded tolerance and wear reports, and a unique feature that automatically aligns tool drawings with live scans. The machine is also fully integrated with CNC routers, which means that there is no chance of ruining a tool based on user error.
ELaser Xpress by ETemplate Systems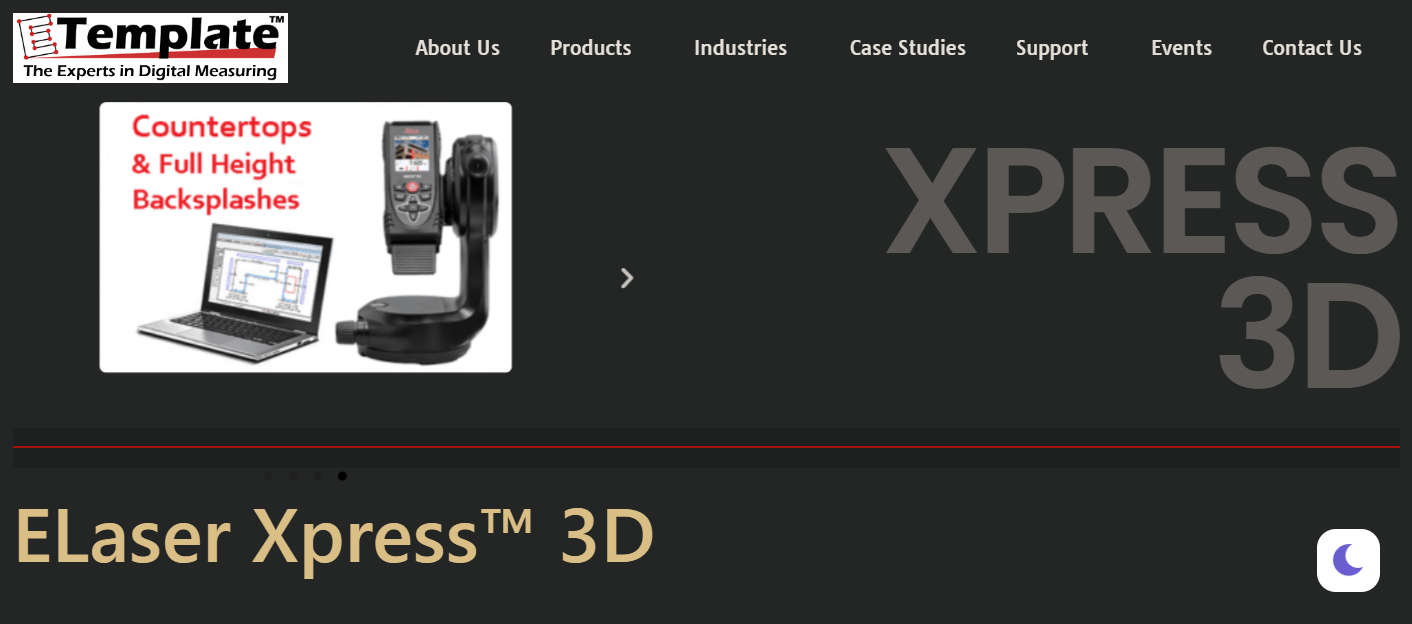 ELaser Xpress 3D is a laser measuring system used to collect 3D data and automatically project it onto a 2D plane. It is primarily used for countertop templating, but can also be used for other applications such as cabinet layout and design, wall cladding, floor plans, indoor/outdoor modeling, and quality control/construction verification. The system comes with a laser head, software, and batteries, and has a 2+1 year manufacturer's warranty.
Flexijet CAD-measurement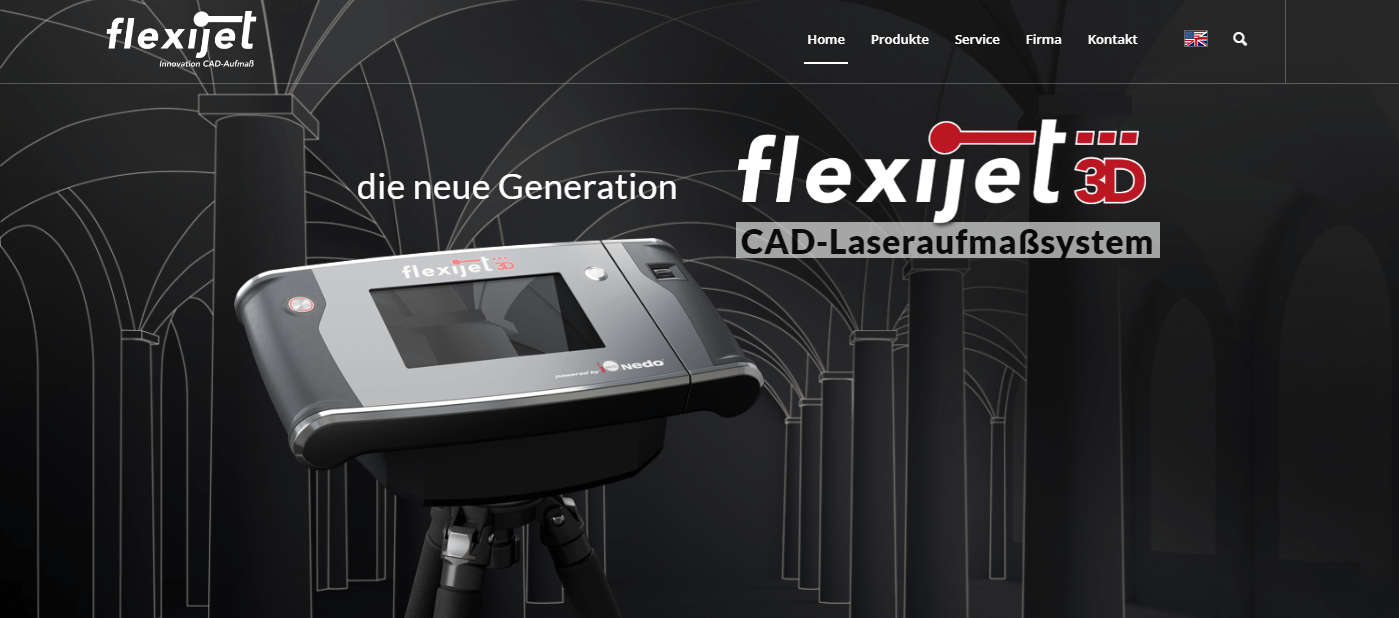 Flexijet is a CAD-based system that allows users to take measurements of objects and create 3D models of them. Making it suitable for use in a variety of applications such as architectural design, engineering, and manufacturing. The main advantage of Flexijet is its speed and accuracy. The system can create a 3D model of an object in a matter of minutes, and it is also very easy to use. The main disadvantage of Flexijet is its cost. The system is relatively expensive, and it is not widely available.
LT-2D3D Laser Templator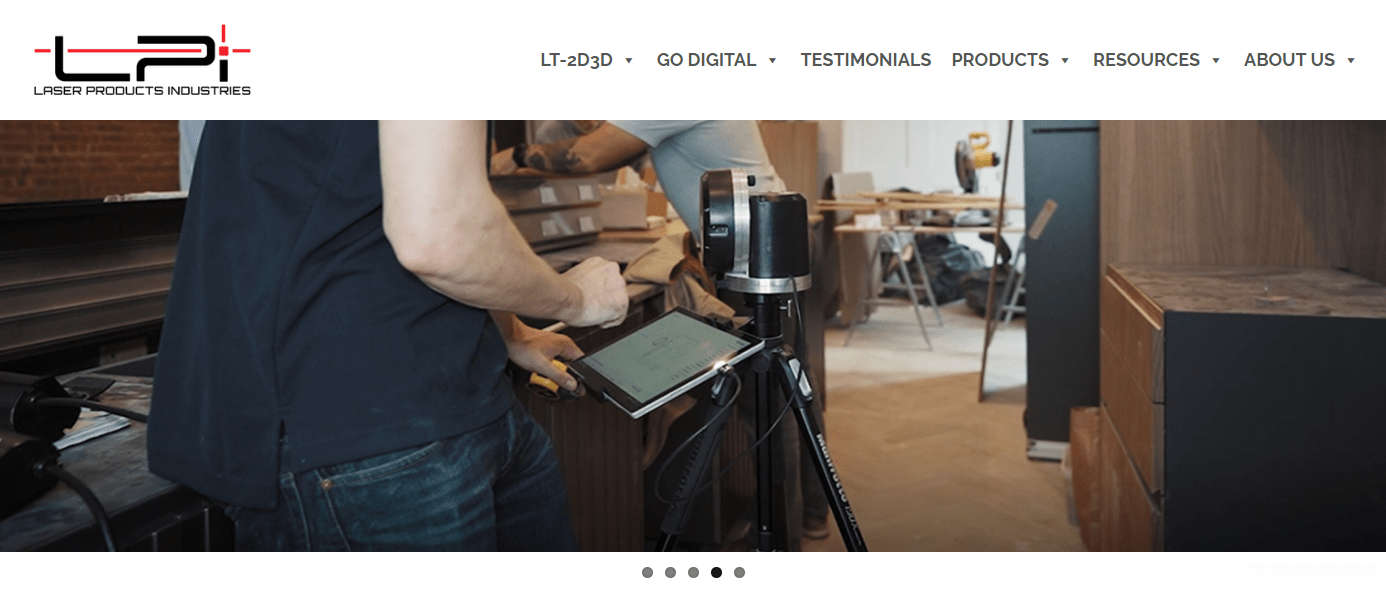 The LT-2D3D Laser Templator is the world's leading digital templating system, with more than 6,000 systems sold worldwide. The system is designed to be extremely intuitive, with no CAD experience required, and can be used to template horizontal and vertical applications with ease. The system comes with a tablet, hardshell case, tripod, precision tool, and a multitude of targets. The software is Windows-based and integrates seamlessly with Slabsmith, Moraware, and other industry software.
Zoller Smile Pilot 3.0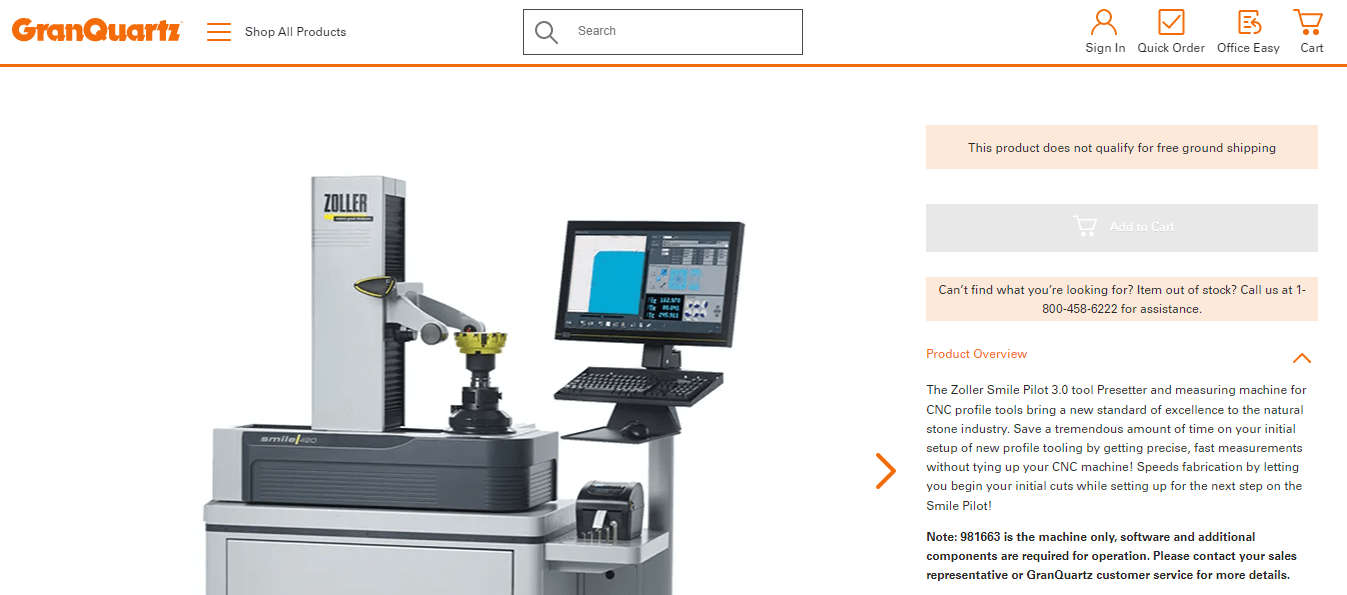 The Zoller "smile" is a cutting tool measurement device that is easy to operate, precise, and comfortable to use. It is designed for use on the shop floor and can be used to measure the dimensions of standard cutting tools. The "smile" also has the ability to transmit data directly to a machine control unit, making it a versatile and useful tool for any machinist.
www.granquartz.com/zoller-smile-3-0-presetter-full-cnc-unit
Prodim Proliner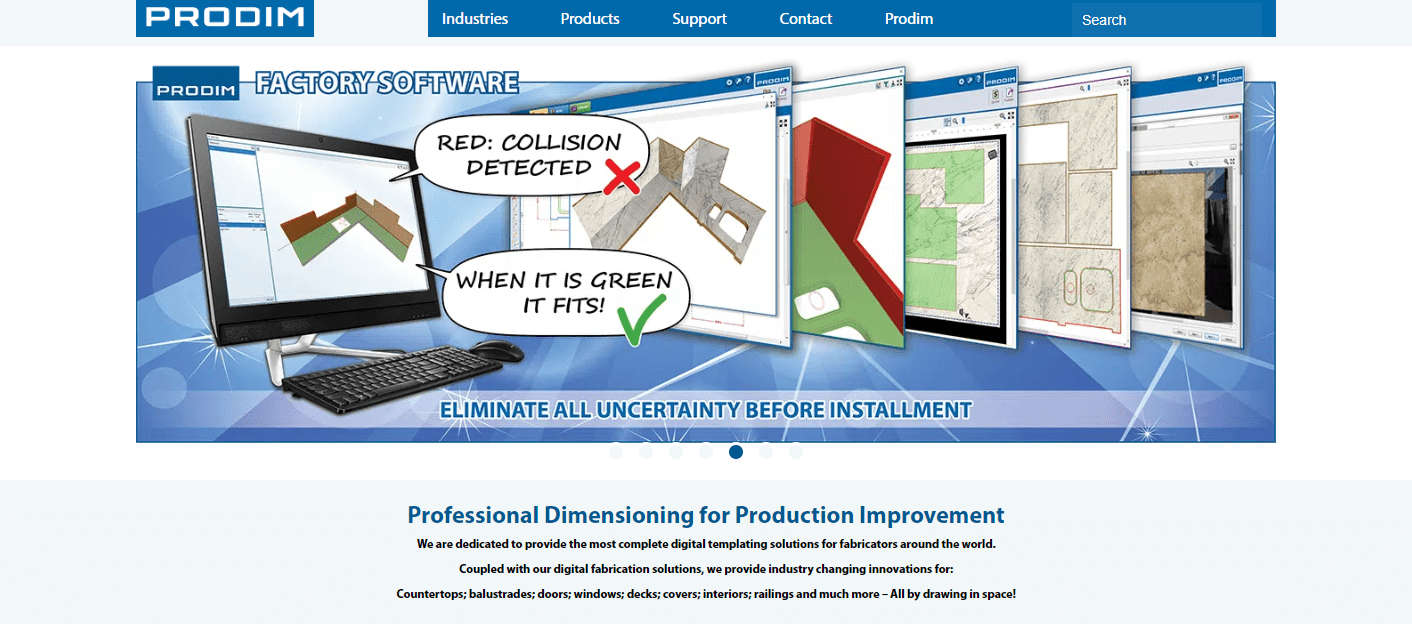 Prodim provides complete digital templating solutions for the stone, ceramic, and solid industry. Their products are designed to be accurate, reliable, efficient, and flexible, with the ability to be used on-site and exported as production files for CNC machines. Prodim also offers specialized software packages that enable stone shops to manage, digitize, and improve their daily business processes from one platform. Solutions for the stone, ceramic, and solid industry include the Prodim Proliner 7X CS Stone package, Prodim Factory Software solutions, and the Prodim Proliner CS Series Proliners.
Tags: actionfow, app, cloud, countertop, countertop cad, drawing, easystone, estimating, estimator, fabrication, fabricator, free, industry, inventory, layout, morawarenet, profits, robotop, shop, slab, slabsmith, software, stone, stoneapp, scanner, photo
More from the Inspiration Hub