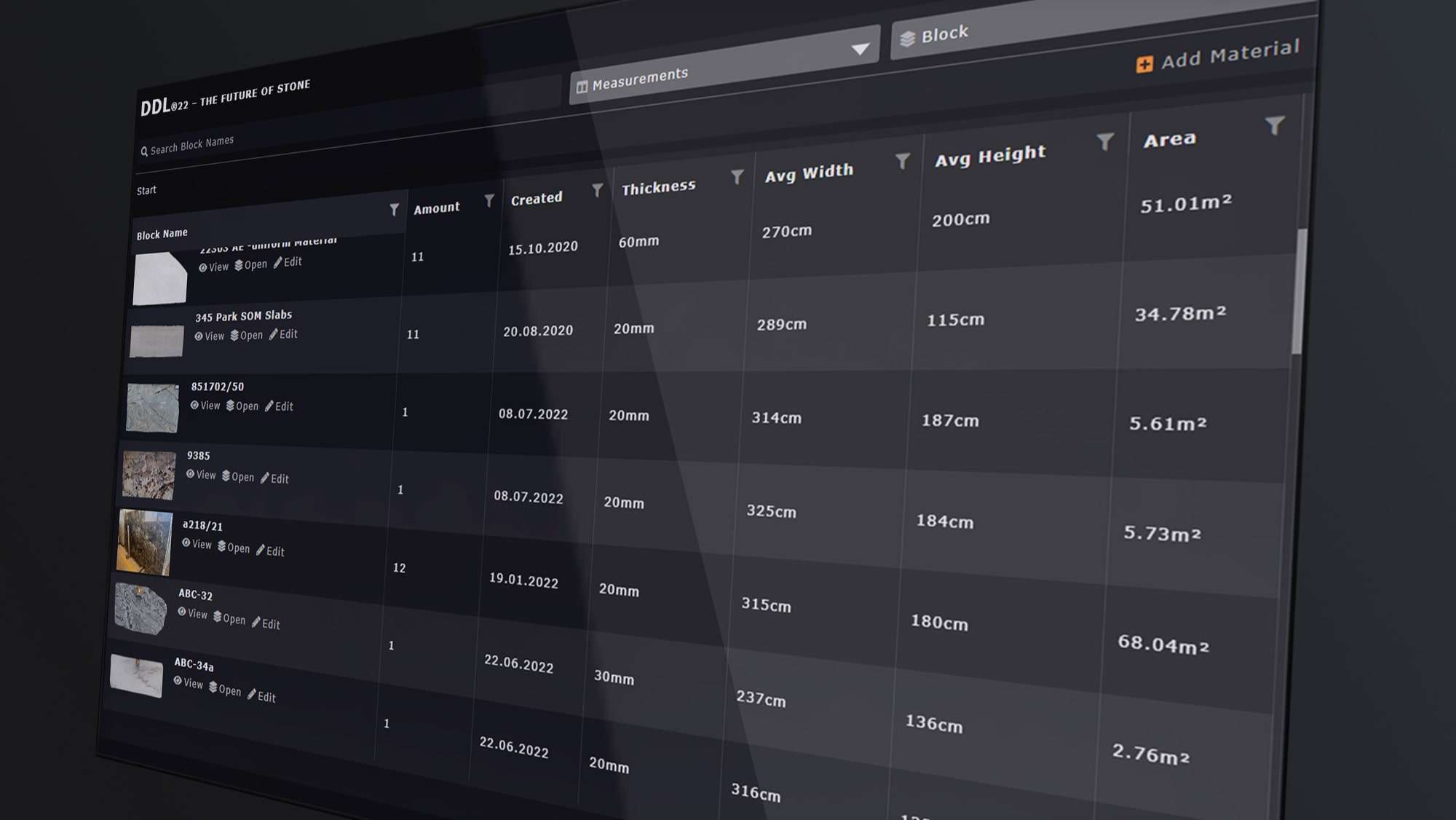 As a stone fabricator, distributor or exporters, it's important to have a reliable system for managing your warehouse inventory and sales data. With DDL, you can get the perfect solution for your business. The program is designed for the stone industry to keep track of inventory levels, sales data, project and customer information. In addition, DDL provides an online slab database to showcase your inventory on your website.
The benefits of using DDL are numerous. It can help businesses improve their operations and become more efficient. In addition, DDL is very user-friendly and easy to use.
Get the most out of your business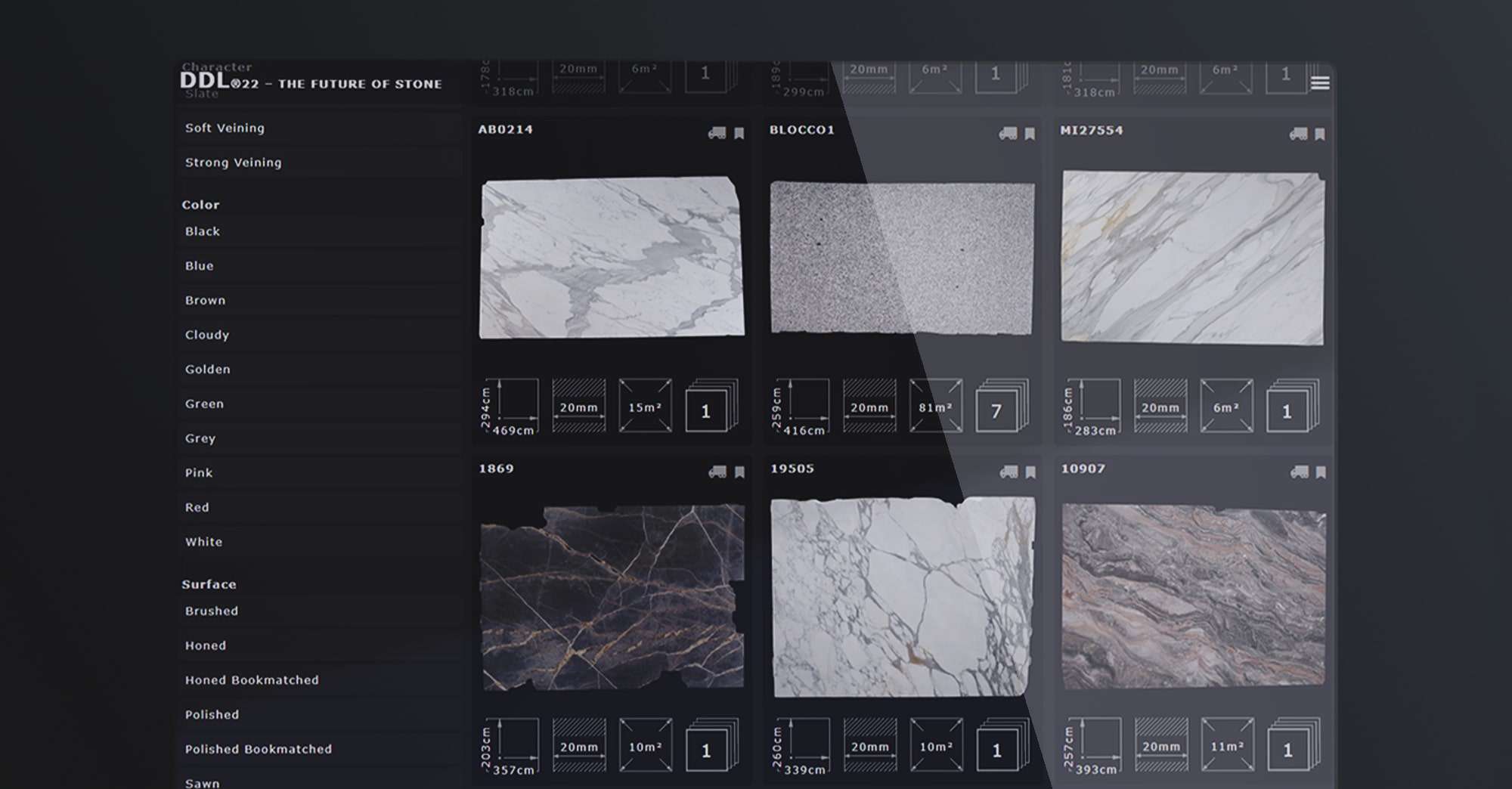 Showcase your Inventory
DDL makes it easy to create an online stone database to showcase your live inventory. Customers can filter your database to find the stone they need and request quotes with the click of a button.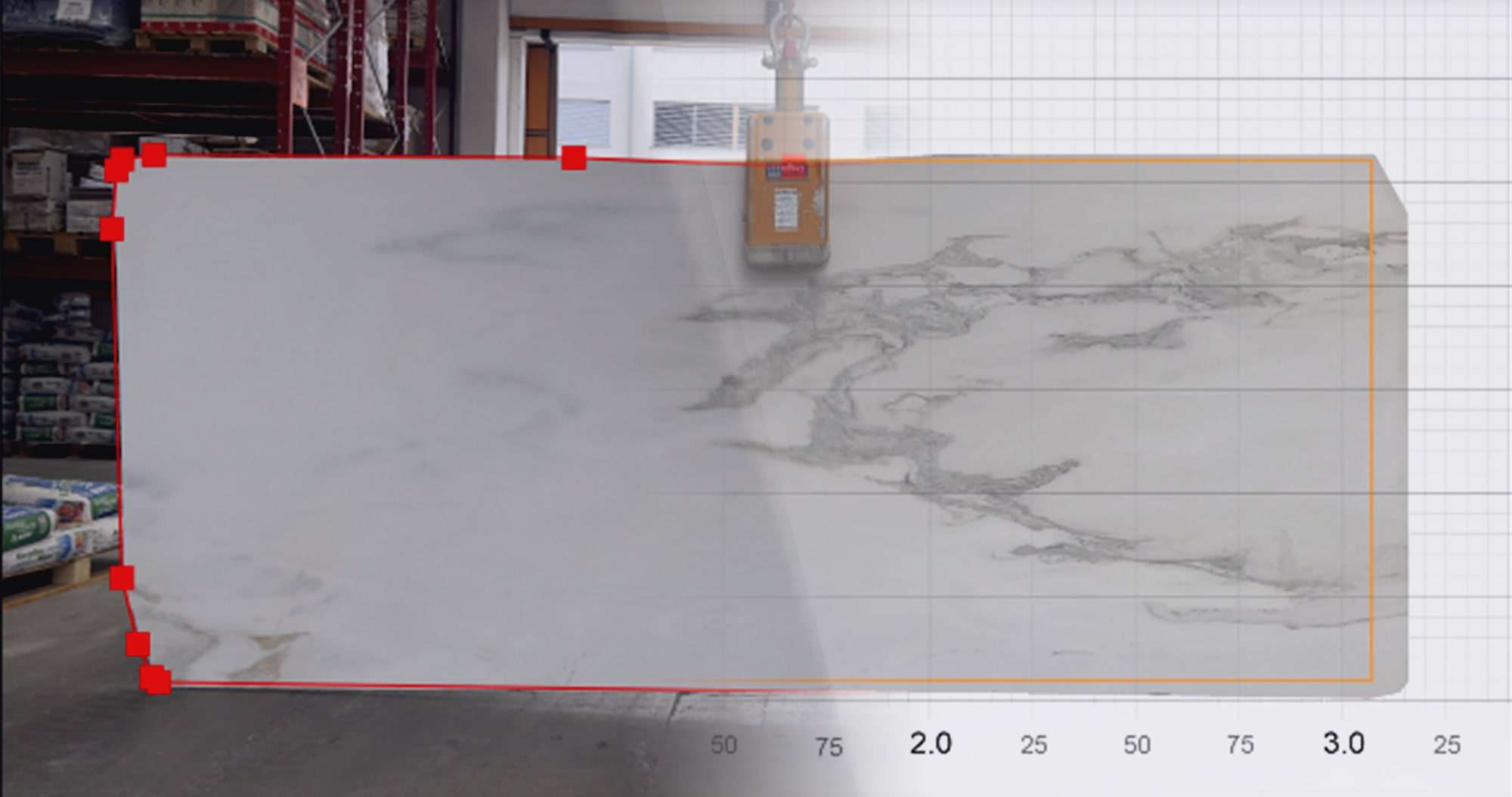 Transform your Slab Photos
You can upload photos of your slabs and DDL will transform them into true-to-size objects. This makes it easy to see what you have in stock and to find the perfect slab for your customers.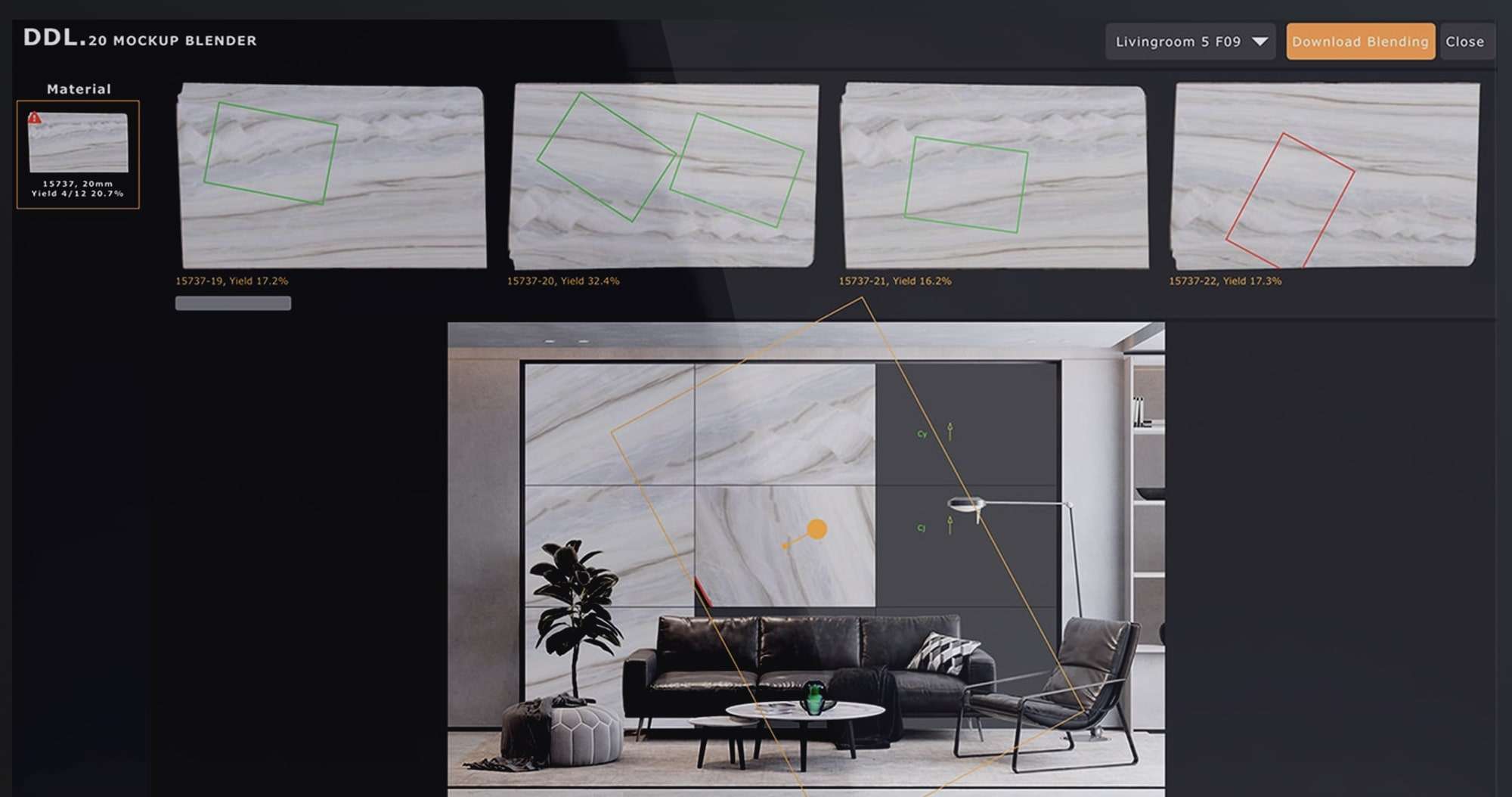 Create Stone Layouts
With DDL, you can create stone layouts with the slabs in your warehouse. The stone fabrication software helps to create blendings with intricate veining and make clean transitions between the tiles. This is a great way to see how different slabs will look side-by-side and to find the perfect match for your project.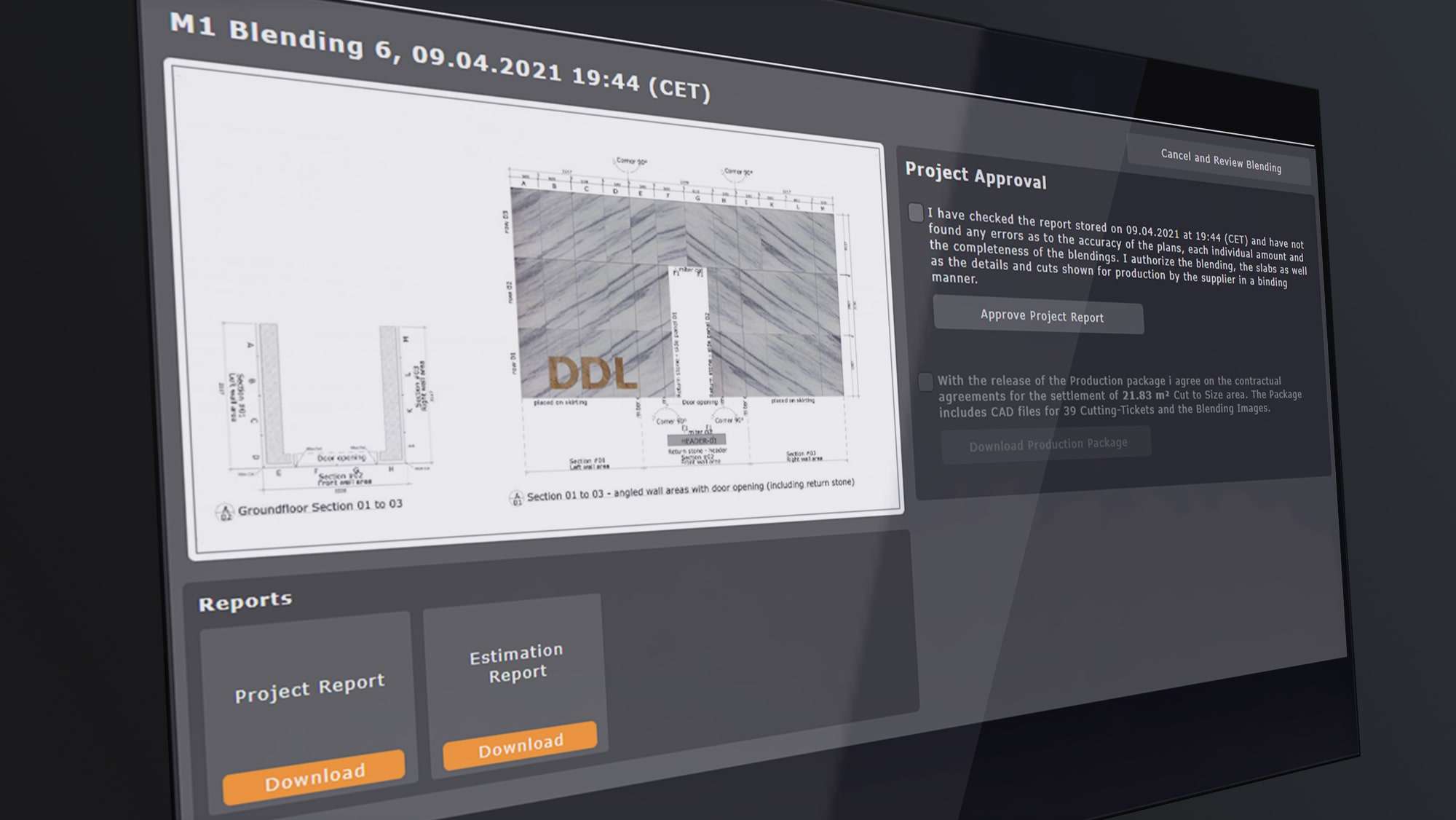 Collaborate on Projects
DDL makes it easy to collaborate with architects, installers or building owners on projects. You can share reports, quotes, and stone layouts with customers to get their feedback and input.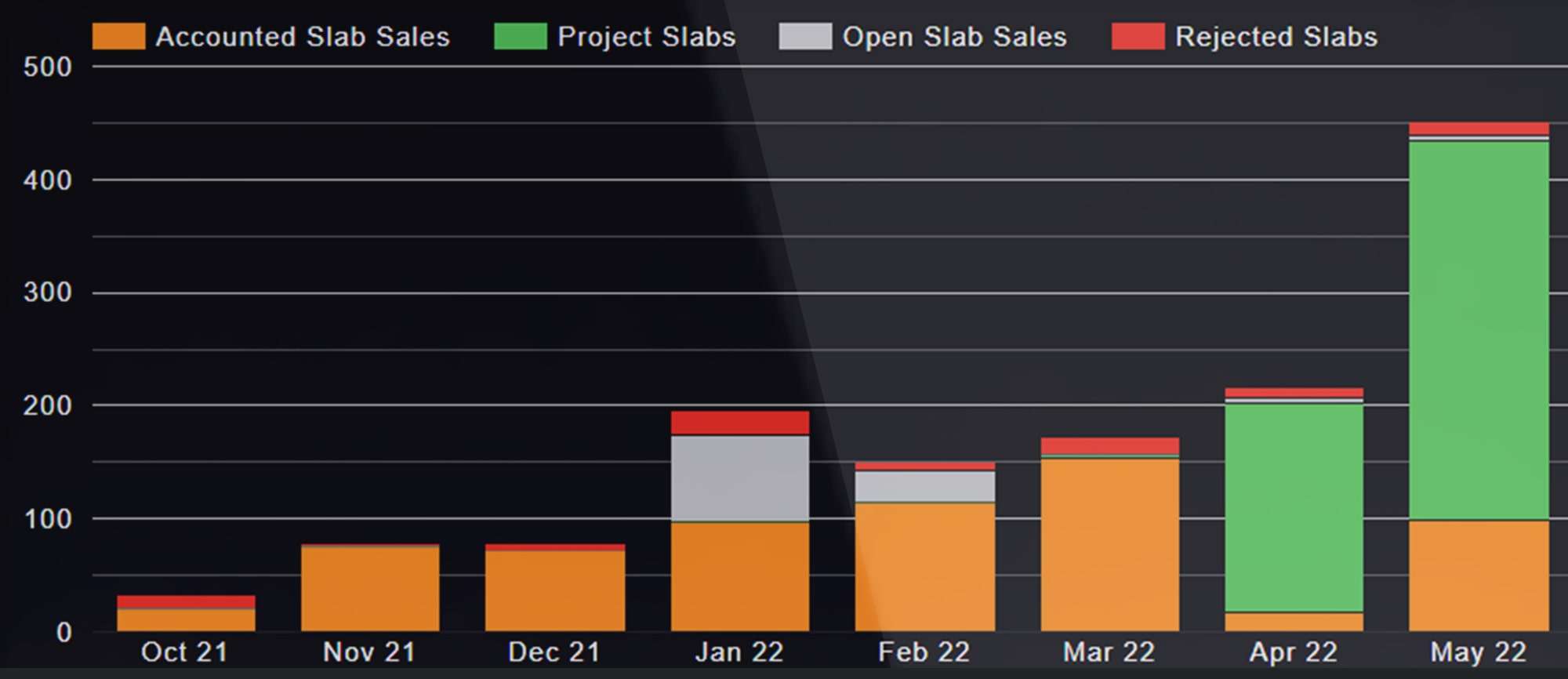 Track Orders and Estimates
DDL helps you keep track of your orders and estimates across your Team. This is a great way to stay organized and to keep track of your business development.
If you're ready to take your business to the next level, contact us today to learn more about DDL. We believe you'll be impressed with how much it can help your business run smoothly.
Innovation that help you stand out
DDL is 100% online through a web-based cloud server in Germany. There's no software for you to download or programs to install.
DDL uses artificial intelligence to transform photos of slabs into scaled 2D objects. This allows you to easily create accurate quotes and invoices for your customers.
DDL is the latest innovation in inventory management software that enables distributors, suppliers and exporters to showcase their material in an online slab warehouse. Allowing customers to easily browse and search for specific slabs or blocks.
With DDL, you can easily see which slabs are available, reserved, or sold. This helps you keep track of your inventory and make better decisions about your business.
If you're a fabricator or distributor, you can now share your inventory with brokers and allow them to resell your slabs. This is a great way to reach new customers and to increase your sales.
Overall, DDL is a great new tool for stone fabricators and distributors. If you are looking for a new way to manage your business, DDL is the way to go.
More from the Inspiration Hub