Marble is a timeless material that has been used in architecture and design for centuries. Its beauty and durability make it a popular choice for both indoor and outdoor applications. Marble wall cladding is a great way to add both style and function to your home or business. There are many benefits to using marble for cladding, including its elegant appearance, easy maintenance, and fire resistance.
Let's start by looking at some inspiring examples of marble wall cladding. If you're looking for more inspiration, feel free to check out our Pinterest account.
Famous Buildings with Marble Wall Cladding
These famous buildings with marble wall cladding are some of the most inspiring structures in the world. Each one is unique and has its own story to tell. From the ancient Parthenon in Greece to the Lincoln Memorial in Washington, these buildings show the beauty and power of marble.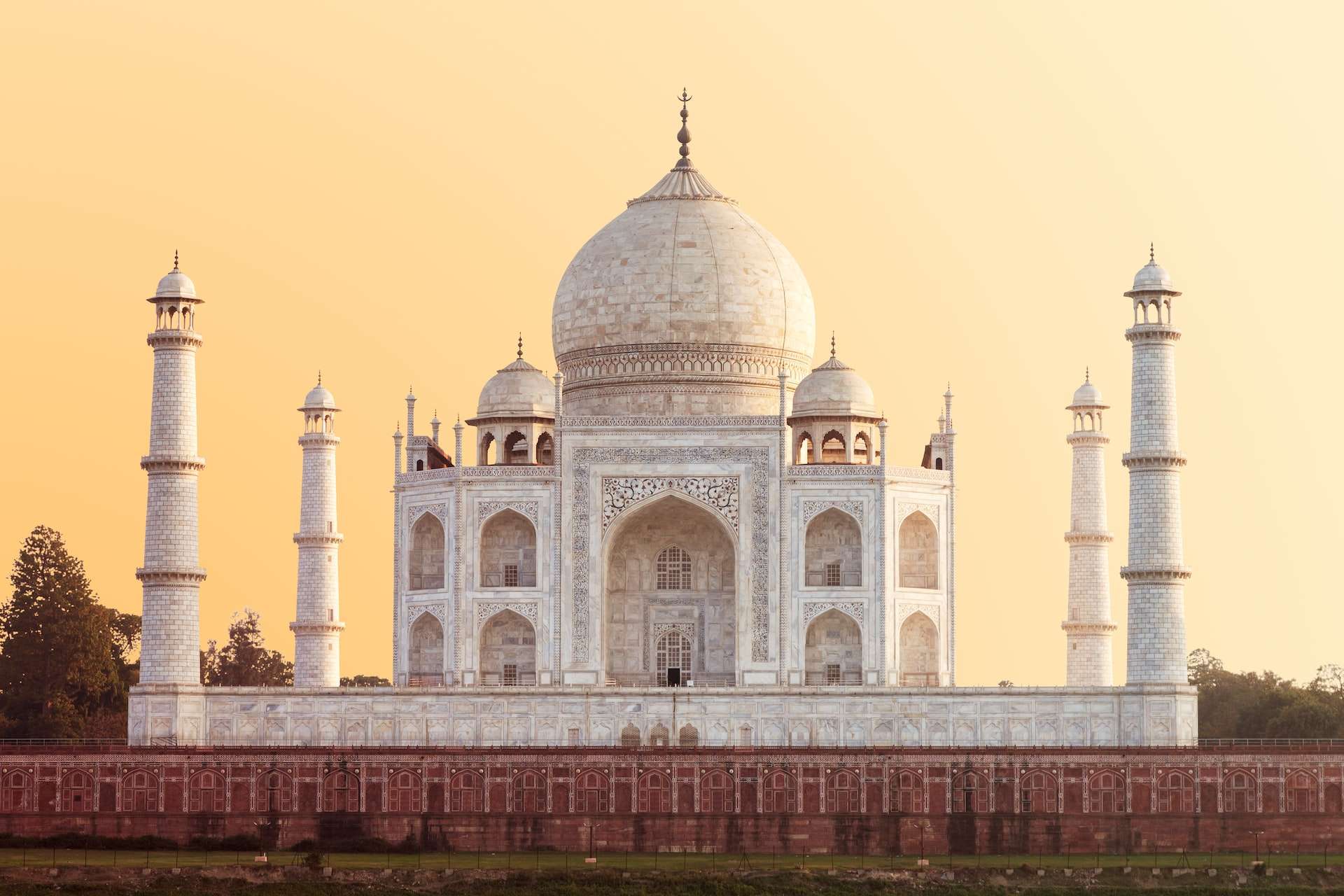 The Taj Mahal:
The Taj Mahal in India is another world-famous building that features marble cladding. The mausoleum was built in the 17th century and is made of white marble. The Taj Mahal is a beautiful example of how marble can be used to create an ornate and luxurious design.
The Parthenon:
The Parthenon in Athens is one of the most famous buildings in the world and is a prime example of marble wall cladding. The temple was built in the 5th century BCE and is made entirely of marble. The Parthenon is a great example of how marble can be used to create stunning architectural features.
The Lincoln Memorial:
The Lincoln Memorial in Washington, D.C. is another well-known building that features marble cladding. The memorial was built in the early 20th century and is made of white marble. The Lincoln Memorial is a great example of how marble can be used to create a stately and dignified design.
Italian Marble Wall Cladding
Italian marble wall cladding is famous for its beauty and durability. There are many different types of Italian marble, each with its own unique color and veining. The most popular varieties include Carrara, Calacatta, and Nero Marquina. Carrara marble is a classic white marble with delicate gray veining. Calacatta marble is a bright white marble with bolder veining. Nero Marquina is a dark black marble with white veining.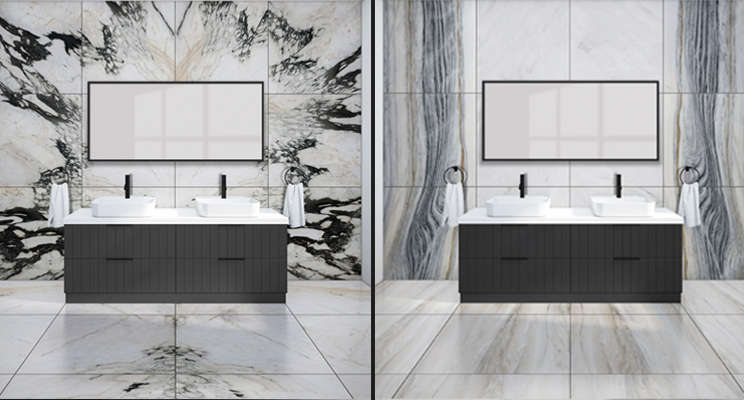 While all Italian marble is beautiful, some varieties are more expensive than others. Carrara and Calacatta marble are the most expensive, while Nero Marquina is more affordable.
Marble Wall Cost
Delicate marble clad is of course beautiful, but how much do marble walls cost? Marble cladding prices range from $30 to $100 per square foot, but the cost can vary widely depending on the type of marble, the quality of the stone, the size and thickness of the cladding, and the complexity of the installation. For example: Carrara or Calacatta marble wall cladding can cost up to $250sqm. Make sure to request quotes from several stone suppliers to compare prices.
If you want the look of marble, but the price is too expensive, maybe faux wallboard marble could be an option. Faux marble claddings range from $10 to $30 per square foot. But faux marble is not as durable as real marble, can be damaged by heat and chemicals, and is not as fire-resistant.
Ad:
Lasa Marble is a company specializing in marble. It has many different types of marble, each with a unique color and properties. Discover the online slab warehouse.
Marble Thickness for Wall
When it comes to choosing the thickness of your marble wall cladding, there are a few factors to consider. The first is the type of marble you are using. Some types of marble allow for thinner slabs without breaking than others. The second factor to consider is the climate you live in. If you live in an area with extreme weather conditions, you may need to use a thicker cladding to protect your home or business from damage.
So there is no definitive answer to this question, however, a good rule of thumb is to use a minimum of 3/8 inch (10 mm) thick marble slabs for wall cladding.
Marble Wall Cladding Finishes
There are several different finishes available for marble wall cladding designs. The most popular finishes are polished, honed, and brushed.
Polished:
Polished marble is the most popular finish for wall cladding. Polished marble has a high shine and is very reflective. This finish is best for marble cladding on walls that receive a lot of natural light.
Honed:
Honed marble has a matte finish and is not as reflective as polished marble. Honed marble panels are best for walls that do not receive a lot of natural light.
Brushed:
Brushed marble wall panels has a textured finish that is created by brushing the surface of the marble with a wire brush. This finish is best for walls that receive a lot of traffic or are located in high-traffic areas.
Resinated:
Resinated marble slabs are coated with a resin. This resin helps to protect the marble from moisture, stains and other damage. It also gives the marble a glossy finish.
Wall Clad Planning Tools
When you are planning your marble wall cladding design, it is important to use a digital planning tool. This tool will help you to plan the layout of your marble panels and to create a realistic rendering of your design. This will allow you to see how your design will look before you start the cutting and installation process.
There are many different digital planning tools available, but one of the most popular is Sketchup. Sketchup is a free 3D modeling program that is easy to use and is very user-friendly. However, Sketchup is not specifically for the natural stone industry, but is a general design software for architects.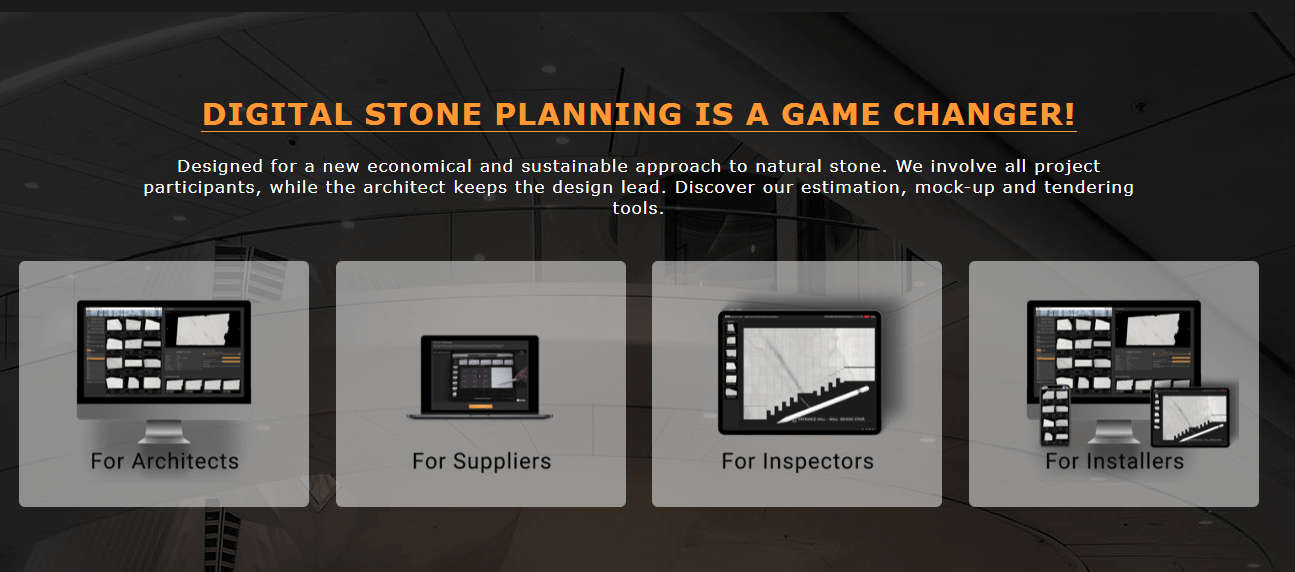 More specific tools like DDL allow blending with real existing slabs that are in stock at the supplier. DDL is a web-based application that allows you to select and view the slabs you want to use, create a visualization of a room, and get an instant quotation.
Click here to learn more.
Wall Cladding Installation
Installing marble cladding on a wall is a job that should be left to the professionals. Marble is a delicate material that can be easily damaged. If you are considering Italian marble wall cladding for your home, be sure to consult with a professional to ensure the best possible results.
More from the Inspiration Hub